Kara and Julio recently returned from celebrating their 3rd wedding anniversary in Hawaii. So I was thrilled when they asked me tag along on their day at the fair!
So what comes to mind when you think county fair? Food, nostalgia, fried food, games, food, rides, food, exhibits and more food. Did I mention food?!
It was a really hot day. I mean REALLY hot. From the time we got there in the morning until the time we left in the early afternoon. Like 102 degree hot. But these two were such troopers. Anytime it got hot, they would go into an exhibit hall or get under the misters and cool off.
C'mon! Lets go to the fair!
There were some really fun and cool exhibits and vendors with a little nostalgia
I could not resist this exhibit. For obvious reasons. Yes I'm selfish! All of the contestants who participated in this photography exhibit ranged from kindergartners to elementary school age. There is some serious talent at such a young age! WHOA!
I love Kara's expression in this selfie with the dinosaur behind her. She has a great sense of humor!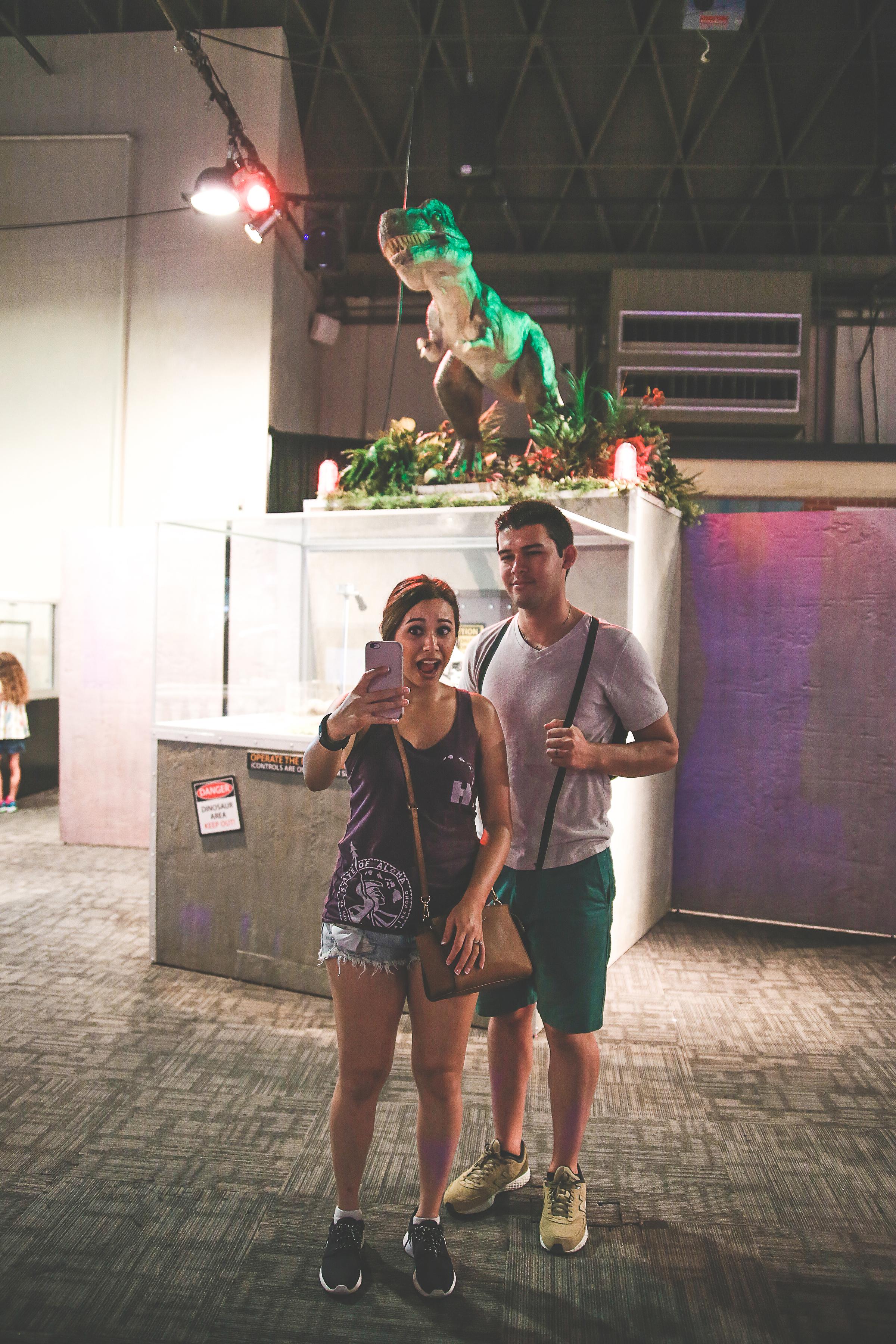 And then there's the food! Gotta take a break for the food! Julio's favorite part. And do you blame him??!!!
Scorpion lollipop anyone??!! Ummm no thanks
So now it was time to explore some more
They got to pet stingrays!
Kara is a mommy to a bunny named "Hoku" It means "star" in Hawaiian. So naturally Kara had to take a couple pictures of the bunnies at the fair!
So to Kara and Julio, I wish you so many more years of wedding anniversaries and many more trips to the fair! Because a true Love Story never ends.